Muslims in Brooklyn Today
Anthony Van Salee's 1643 land deed is definitive proof that Muslims have been a part of American life since before the nation's founding. From Dutch New Amsterdam to the present day, Muslims, whether born in the United States or newly arrived, have lived, worked, and prayed in Brooklyn, shaping life in the borough. Until recently, however, the stories of Muslims in Brooklyn have been hidden from public view, this gap in knowledge perpetuating the marginalization and erasure of Muslim experiences from the national narrative of the United States.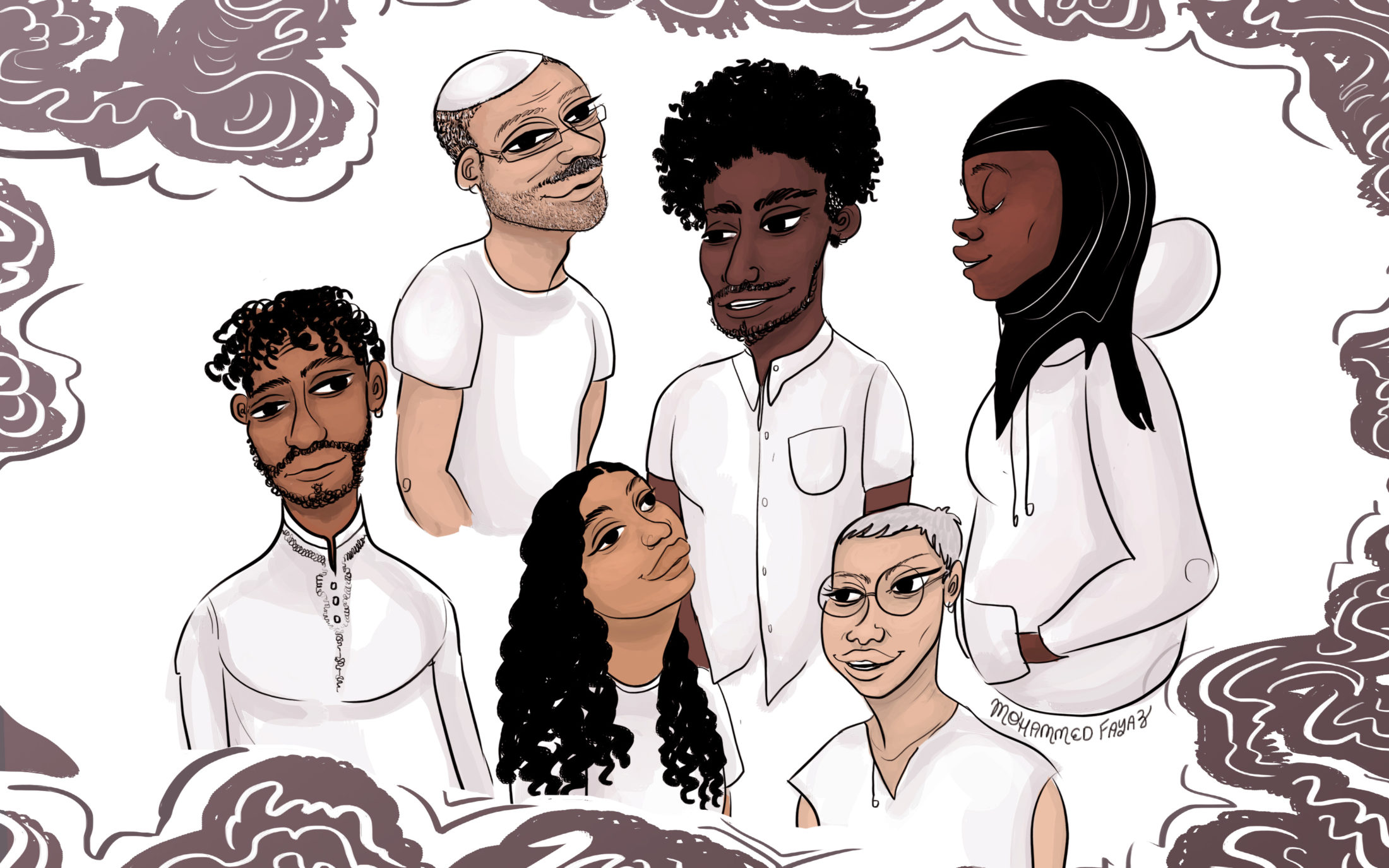 In 2017, Brooklyn Historical Society launched Muslims in Brooklyn, a two-year, multi-faceted public history project designed to highlight the stories of Brooklyn's Muslim communities. The project contextualizes Muslim stories within the broader history of the borough. More than fifty oral histories, collected by BHS over the course of the project, reveal the nuanced lives of narrators and the depth, diversity, and significance of Muslim communities in Brooklyn, past and present.
BHS's Muslims in Brooklyn project connects compelling histories to real people, humanizing the stories of Muslims in Brooklyn and promoting empathy. Above all, Muslims in Brooklyn helps dismantle the false and dangerous stereotypes of Muslim Americans as foreign "others" that have taken root in today's fractious political climate. Explore the oral histories collected for Muslims in Brooklyn and reconsider the broader history of Brooklyn and America through the lens of their voices and experiences.
Kobir Chowdhury was born in 1974 in the Sylhet district in Bangladesh. He immigrated to the United States in 1991 and settled in East New York, where he worked in real estate and banking. Chowdhury attended Masjid Al-Aman in East New York and began to take on leadership roles at the mosque in the 2010s, including serving as an advisor to the executive committee and as president of the mosque's board. See this narrator's full biography and oral history.
Rabia Ahsin was born in 1991 in the Midwood neighborhood of Brooklyn. While studying political science at Brooklyn College as an undergraduate student, she joined the Islamic Society of Brooklyn College as well as with the Muslim Women's Educational Initiative, both of which were targeted by the New York City Police Department for religiously motivated surveillance by an undercover officer while Ahsin was a member. She also became an outspoken activist against human rights abuses, including protesting with the school's newly formed Students for Justice in Palestine and focusing her studies on surveillance in New York City. She went on to work as a special education teacher at an all-girls' secondary school. See this narrator's full biography and oral history.